Having dined at Bosses Restaurant ( Vivocity ) on Sat, we found a
few items on Yu's menu a little familiar when we were there on Sunday.
Checked with the Captain and found that both belong to the same boss.
It all makes sense now..... eg. the crispy fish skin + dinosaur rice roll which
I spotted in the menu were avail in Bosses too.

It was our 1st visit and a pretty good one. Dim sum served here
is more exquisite than it's sibling. Definitely warrants a return visit. They
opened less than a month ago, so a few dim sum items were unavail
while we were there. I ordered a dessert but was later told it did not turn
out well that day, hence the chef decided not to serve it at all. I was
pretty impressed by the QC practised here.


Deco...... a sea of blue..... very soothing to the eyes.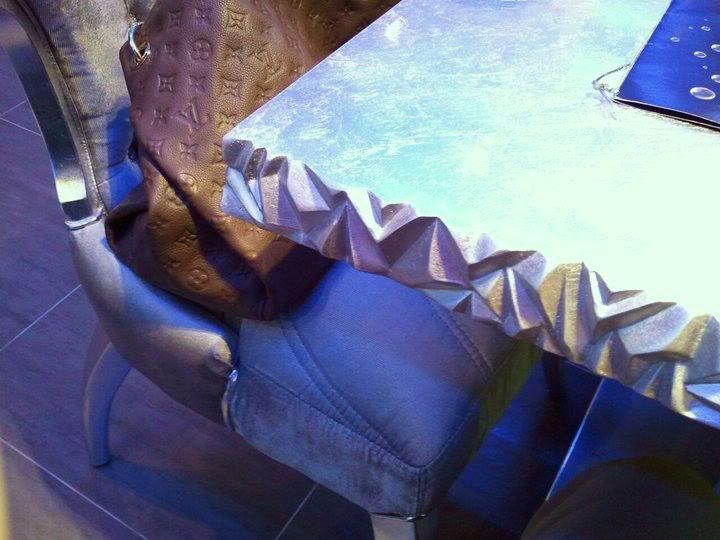 Steamed crystal dumplings with prawns and asparagus.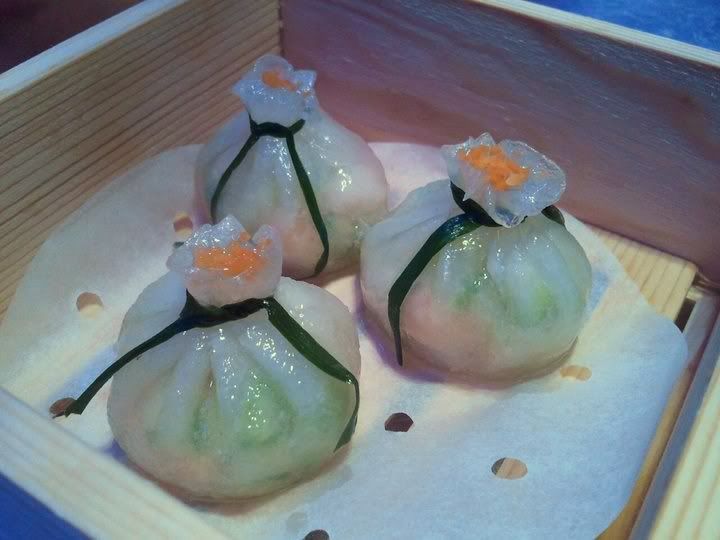 Steamed crystal dumplings with mushrooms ( 3 different types i think? )
Custard and Salted Egg Yolk Bun.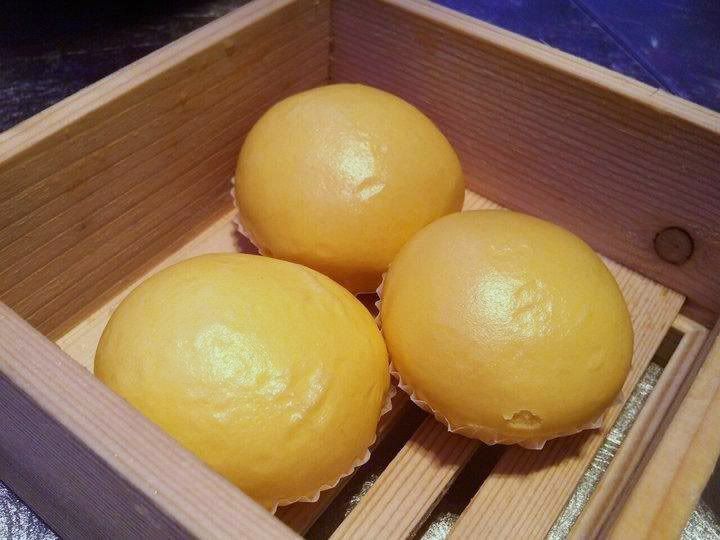 Prawn and Mango Roll. Extremely Extremely Gratifying Dish!
Fried Vermicelli.. Looks simple but high in taste. We ordered two of this because it was that good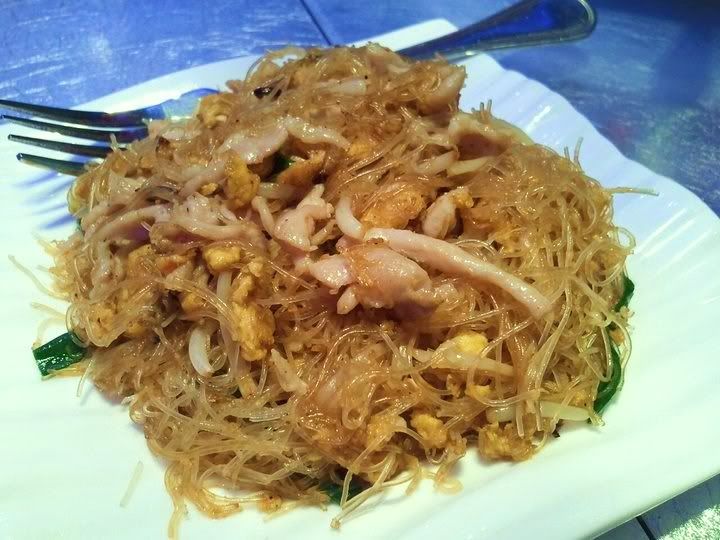 Pan-fried carrot cake ( 4 pcs! ) wrapped like an omelette. Very fragrant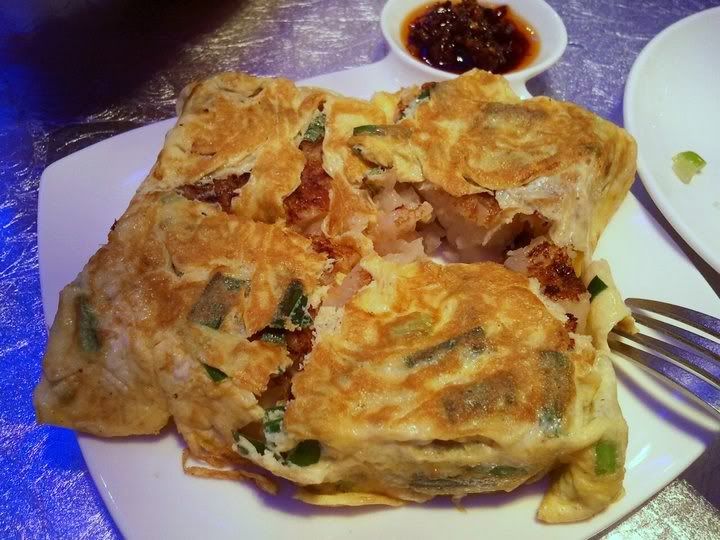 This dish has a very interesting name.... called.... RICH MAN'S FRIED RICE *LOL* 1 plate yields about 4-5 bowls. Not bad I must say.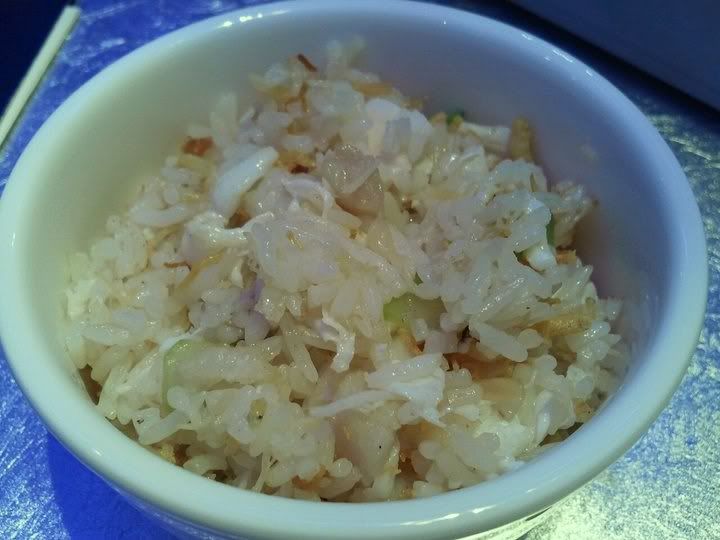 Black Sesame Cream dessert. Pretty isn't it?
Mango Pomelo Sago dessert
Mango Pudding. Kiddo polished it up in a jiffy.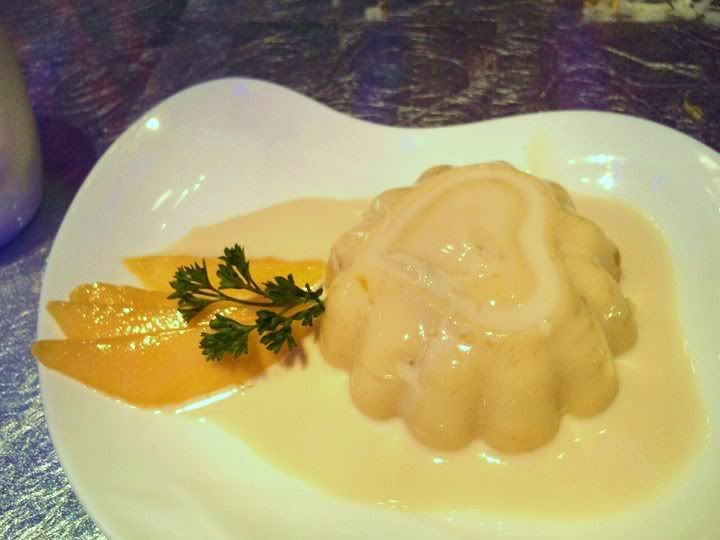 Spent an extra $60 buying these.... Walnuts and Crispy Fish Skin. They're avail for sale at Bosses ( Walnut ) and Yu Cuisine ( Crispy Fish Skin ).