Lip tints are great for dress-me-down days when I only need a hint of
hue on my lips. They are also great as a base before I layer my lipstick
on, thus making the colour last longer.


(below) from left: Holika Holika Berry Tint 1&2, Tony Moly's Water Jelly
Tint in pomegranate, Tony Moly's Lip Tint
in cherry pink (travel-sized, got it as GWP)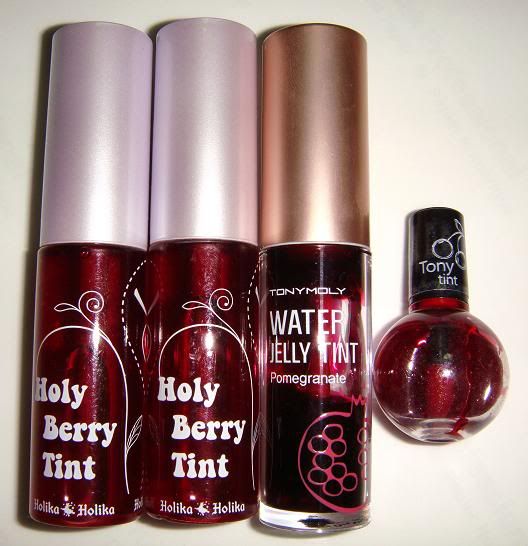 you can check out Holika's Holy Berry Tint 1 & 2's shade HERE


Brush Applicator on left ( Holika's Berry Tint )
Brush Applicator on right ( Tonymoly's Water Jelly Tint )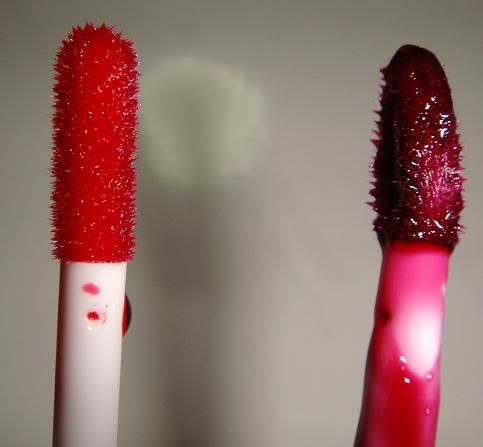 Tonymoly's texture is jelly-like, hence applicator picks up more
than is needed. Smells wonderful too!

Holika's Berry Tint :
Because it is more watery than TM's version, I have got to be
extra careful and ensure that it is closed properly or else it leaks
very easily ( in horizontal position ). Goes on smoothly, and
evenly, unlike TM's which picks up more than needed and i've got
to purse my lips a couple of times before then colour evens out ( for TM).




I do like the tints from both brands and yeah, might just start
a collection of tints anytime *LOL*